We offer one-on-one rehabilitation training for clients that have been in motor vehicle accidents (ICBC) or someone in need of personal training or rehabilitation.
Kinesiologist have completed a Bachelor of Human Kinetics degree at an accredited Canadian University. The basis of the educational curriculum is centered on evidence informed movement analysis and exercise prescriptions designed to help reduce soft tissue pain, improve physical function, and enhance overall health.
Prices
AMELIA IS CURRENTLY ON LEAVE
ICBC Initial Visit (60 minute): No Charge to patient
ICBC Follow Up Visit (45 minute): No Charge to patient
Private Paying Visit (60 minute): $85 plus GST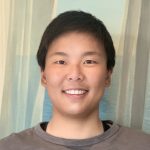 Amelia studied for her Bachelors of Science in Kinesiology at Simon Fraser University. Wanting to further her education in exercise therapy, she is went to Camosun College to complete her Bachelors of Athletic and Exercise Therapy. Before enrolling at Camosun College, Amelia spent 5 years working and progressing from being a student Kinesiologist at a private training studio as a co-op student to getting rehired as a certified Kinesiologist at the same studio. She has worked with many clients who had a variety of goals. From general fitness, to pregnancy and postpartum clients, to achieving feats such as hiking to base camp at Mt. Everest, the best moments were always when the clients were exhilarated with achieving their goals. Amelia works with many ICBC clients helping with their recovery after their accident.
Amelia loves helping people achieve their goals, whatever they may be. She believes there is no goal that is too farfetched. Through proper education and coaching, she hopes to help as many people stay healthy and happy as she can.
Training Philosophy:
As we grow, we lose our perception and ability on what healthy movement is. We must continue to practice the ability to move the way our body was built for. The importance of movement creates the foundation of our health and fitness and the ability to perform activities of daily living. Let's move together!
Certifications & Accomplishments:
BSc. Kinesiology
CSEP-CPT
Certified First Responder
B – National Licensed Soccer Coach