Relaxus Gel Neck & Shoulder Compress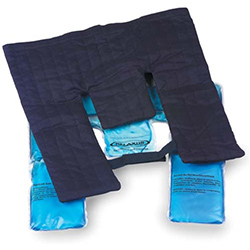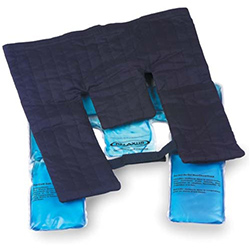 A hot and cold gel pack with removable, washable cotton cover with velcro neck strap for easy wear.
Microwaveable and freezer safe for certain heat desire.
This comfy gel pack helps relieve someone from any stress or tension.
Hot and Cold Therapy 6" x 10" Gel Packs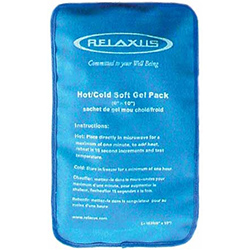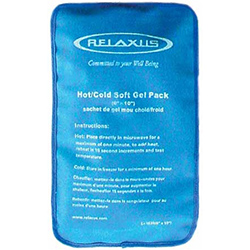 Designed for rapid relief & easy use. Fabric covered, Reusable, Microwaveable and Freezer Safe. Pain relief for sports injuries, back pain and arthritis pain. Great for clinics, pharmacies and health stores. Also use on hot summer days or cold winters. Instructions included.
Hot Therapy
Open blood vessels, which increases blood flow, cuts down pain and relaxes muscles.
Relax sore muscles, ligaments, and tendons.
Stiffness and ongoing pain.
Cold Therapy
Slows down the blood flow to an injury, which cuts down the swelling and the pain.
Reduce pain and swelling.
Sprains, strains, pulled muscles and pulled ligaments.
Therapain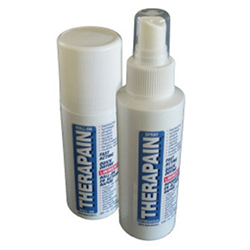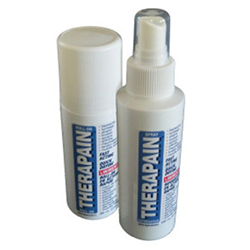 Therapain is a natural pain blocker. There is no numbing, or drowsy side effects. The effects of Therapain can last for several hours depending on the severity of the condition, and the amount of Therapain applied. Add a few sprays to a hot bath, or a foot soak. Therapain's main active ingredient is Brazilian menthol – a natural extract. A bottle of Therapain has approximately 500 sprays.
AcuFit Foam Exer-Roller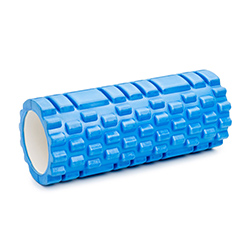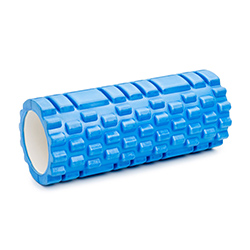 A must-have sport recovery massage and exercise ool, which increases range of motion.
Features & Benefits:
Anti-slip, non toxic material.
Relaxes contracted muscles.
Improves flexibility.
Rolling and acupressure massage.
FaceCraddle – Travel Pillow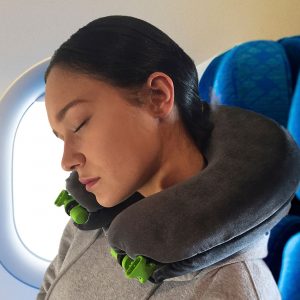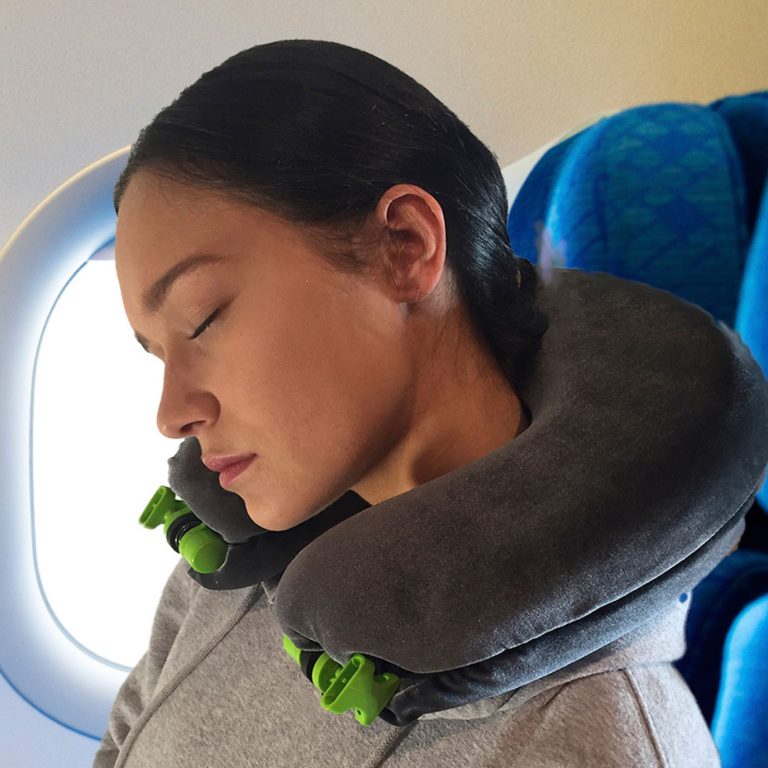 FaceCradle Travel Pillow provides 5 Modes of Comfort including the conventional neck pillow function we call Dozing Mode (1). Traditional neck pillows are designed to provide comfort when your head is vertical. That's not how we naturally sleep!
FaceCradle Travel Pillow (TM) is designed for the total environment that is economy class travel. It allows you to utilize the complete 180 degrees of space in and in front of your seat, to find you the optimum comfort position. We have suggested 5 comfort modes that access many new positions that allow your head to get to horizontal, closer replicating the feeling of being in bed. The hammock style support of modes 4 & 5 plus the "breath easy" position which replicates resting in a massage table takes comfort to a whole new level.
Once you become familiar with the adjustability of FaceCradle Travel Pillow (TM) you can switch between positions a little like tossing around in your bed before you settle on your final sleeping position.
Custom Orthotics
The TOG GaitScan™ is an innovative diagnostic tool and digital casting device that allows practitioners to analyze patient biomechanics and order custom orthotic products. With 4096 sensors and a scan rate of 300 frames per second, GaitScan™ is the industry leader in dynamic scanning capabilities.
What does this mean for you? A new, in-depth method of assessing your gait cycle with a dynamic scan gives your health care provider access to a wealth of information that cannot be obtained with the naked eye. Over a million points of data are recorded, tracking minor flaws in your biomechanics and shedding light on issues that if left untreated, could develop into painful conditions over time.
Do you suffer from any of the following symptoms? Custom orthotics help to manage pain and problems associated with:
Claw Toes / Hammer Toes
Limb Length Discrepancies
Metatarsalgia (forefoot pain)
Sports Injuries
Corns
Achilles Tendonitis
Numbness in the feet and lower limbs
Pain in the feet and lower limbs
Excessive Pronation
Plantar Fasciitis
Arthritis
Bunions
Diabetes
Shin Splints