Acupuncturist- Currently no acupuncturist on staff
HARRY WEBSTER, Acupuncturist unfortunately will no longer working with us at New West Wellness. He has decided to enjoy his full retirement.
Health Coverage for Acupuncturists
Is Acupuncture Covered by My Medical Services Plan (MSP)?
Patients with family income under $28,000 or on disability. (Please check with MSP to see if you qualify.)
Will My Health Insurance Cover Acupuncture Clinic Services?
Most extended health plans provide coverage for acupuncture treatment, including ICBC and WCB claims. Please provide us your extended health plan provider number and the company to confirm coverage when you book your appointment for acupuncture services.
Frequently Asked Questions About Acupuncture Treatment
What is Acupuncture?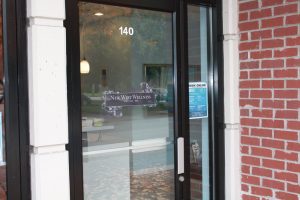 Acupuncture is among the oldest healing practices in the world that originated in China. It is based on an energetic model that encourages your body's natural healing abilities, therefore enables you to regain and keep physical and emotional health. The function of acupuncture is to ensure Qi (the flow of vital life energy). Qi circulates in human body through specific pathways called Meridians. When Qi flows smoothly through meridian pathways, it will nourish every cell, organ and tissue in your body. But if Qi becomes "blocked or obstructed" somewhere in your body, it may lead to pain and illness.
What Will Happen on My First Visit to an Acupuncturist?
During your initial exam, a full health history will be taken with questions regarding your health, lifestyle, and any other information necessary for diagnosis. After the interview process, you will receive medical acupuncture treatment.
Are Acupuncture Services Safe?
Acupuncture is very safe. All needles are individually pre-package and sterile. Each needle is disposed of after one use.
Does It Hurt When the Needles Are Inserted?
Acupuncturists use very fine needles. When the needles are inserted, there is little if any discomfort. Once inserted, the patient may feel numbness, distension or other sensations. Most patients experience a calm and relaxing sensation after the needles are inserted into the skin.
Can Acupuncture Treatment Help Me?
Acupuncture services are extremely successful in the treatment of a many conditions. The following is a list of some of the most common conditions treatable by medical acupuncture:
Allergies
Toothache
Constipation
Diarrhea
Stress Incontinence
Urinary Tract Infections
Infertility in Women and Men
Menstrual Irregularities – Irregular, Heavy, Painful
PMS
Arthritis
Dizziness
Frozen shoulder
Headache and migraine
Insomnia
Low Back Pain
Neck and Shoulder Pain
Sciatica
Tennis Elbow
Anxiety
Depression
Weight Loss
Does Acupuncture Have Side Effects?
You need to be aware that:
Drowsiness occurs after acupuncture treatment in a small number of patients, and if affected, you are advised not to drive.
Minor bleeding or bruising is very rare.
Pain during treatment occurs in about 1% of treatments.
You may find that in the short term after treatment, your symptoms may in fact get worse before an improvement sets in. This is a quite common but you should let your acupuncturist know.
Fainting can occur in certain patients, particularly with patients who are hungry.
What Type of Schooling Do Acupuncturists Have?
Registered Acupuncturists in BC receive three years of extensive full time training at certified schools. The acupuncturists must then pass a comprehensive exam from the College of TCM Practitioners and Acupuncturists of B.C [CTCMA] to become Licensed.
What Will Happen During My Acupuncture Treatment?
At an acupuncture clinic, an acupuncturist will place fine, sterile needles at specific points called acupuncture points, or acupoints along your meridian pathways. The safe and painless insertion of the needles unblocks the damming or obstruction of your meridians. Releasing this blockage allows the Qi to freely circulate, eliminating pain and restoring the body's ability to heal itself.
Where the acupuncture needle has been inserted, you may feel a vague numbness, heaviness, tingling, heat, or dull ache. Sometimes people will experience the sensation of energy spreading from the needle. This is called the "Qi" or energy sensation. All of these reactions are a good sign that the medical acupuncture treatment is working. The Qi sensation is important for a successful treatment so when the patient is unaware of a needle being inserted the needle is manipulated by the acupuncturist until a sensation is felt, usually the sensation stops as soon as the manipulation stops but occasionally it will take a few minutes to subside. During acupuncture services, you may feel energized but a feeling of calm and well being is more common. The needles stay in for about twenty five to thirty minutes and often people will fall asleep during that time.
What Will Happen After My Visit to an Acupuncture Clinic?
People often experience a sense of deep relaxation, and may sleep a deep sleep the night of acupuncture services. It's also common for people to feel energized or euphoric.
How Many Acupuncture Treatments Will I Need?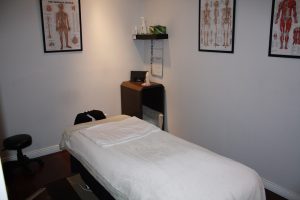 Six to ten treatments are usual for most conditions, Of course not all conditions or individuals will respond in the same way or within the same time frame. Some conditions respond immediately, others take longer. The more serious and/or long standing the condition, the more acupuncture treatments will be needed to show improvement. If a condition is going to respond to acupuncture, it will do so within six treatments. The number of treatments that a patient will require depends on a variety of factors, the severity and duration of your problem, your current health, and your overall quality and quantity of Qi. Acupuncturists may suggest one or two treatments per week for several weeks, or monthly visits over time for health maintenance, seasonal "tune ups", or preventative medicine.
What is the Cancellation Policy for Acupuncture Services?
Appointments you booked are reserved especially for you. If you need to reschedule please be sure to call the centre 24 hours before your scheduled appointment so we can make your time available to another patient. Less than 24 hour cancellation notice or a missed appointment will be charged the full cost.